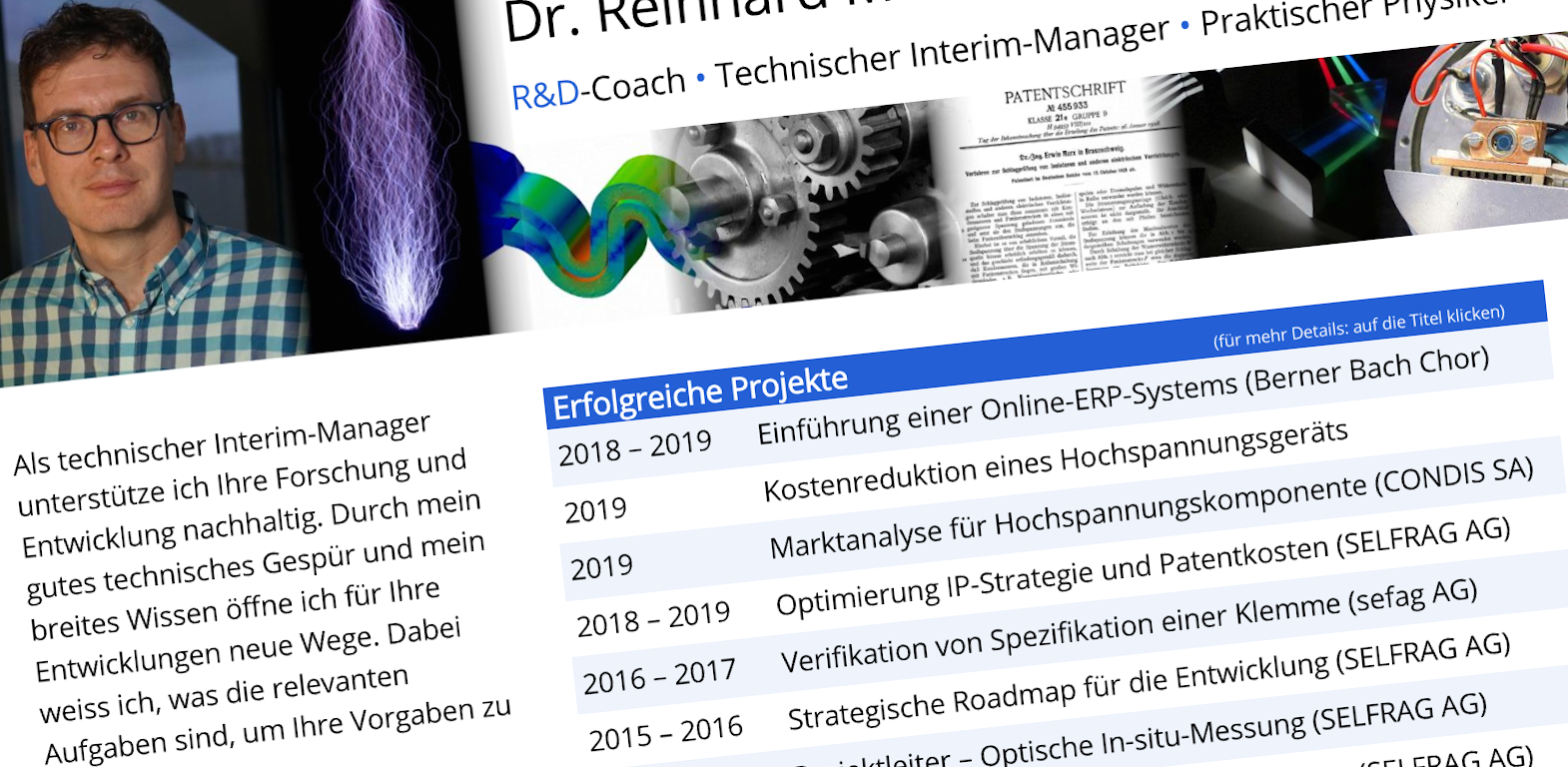 For a few weeks now I have had an interactive résumé:
Reinhard Müller-Siebert – 201110 – Onepager E.pdf
All information in is summarized on one page. Important projects of mine are described in detail on a website and can be viewed by clicking on the corresponding title in the interactive résumé. Important documents are also stored on the website and can therefore also be viewed.
This interactive résumé is geared towards my work as an interim manager or interim project manager. But this is certainly also an option if you are applying for a permanent position.
My arguments why I switched from the classic (17-page) to the interactive CV are:
Selectivity:
Like many interim managers, I have led many different projects. To represent this spectrum, I have to name at least ten of them. That makes the 17 pages. A prospective customer may be interested in one or two of my projects. He would have to look for it in the 17 pages and he will probably stop at page five.
In the interactive résumé, the customer can keep track but can reload the information he needs. He is much quicker at the relevant details.
Automatic update:
With the interactive résumé I have the great advantage that it is automatically updated without changing the document. For example, if I get a new testimonial, I just add it to the website. Even if the customer's interactive résumé is electronically stored locally, he can see the new testimonial. I don't have to recreate the resume and send it to him.
No media discontinuity:
Many customers look for their interim managers online. There are now many platforms that facilitate the search and where the résumé can be deposited. It is a media discontinuity to focus on documents that are designed for printing. An interactive résumé fits in very well.
What do you think? I look forward to your comments and suggestions.