High current and high frequency
---
Distribution
AC currents are also at low frequencies not everywhere in the conductor same.
Through my experience I quickly find the optimum conductor geometry.
---
Contacts
In high-frequency currents poorly designed contacts are a common reason for failure.
Design reliable contacts is one of my strengths.
---
Forces
The forces at high currents can be immense. Alternating currents additionally cause rapid force changes.
I'll show you what a sturdy design looks like to resist the forces.
Eddy current
Capturing the current situation
Creating a model
(2D or 3D)
Simulation of eddy
current fields
Evaluate critical points
Create a report
Consulting
---
Circuit
Capturing the current situation
Create Spice model
Design components
Simulate current and
voltage behavior
Optimize circuit
Create recommendations
Consulting
---
Forces
Capturing the current situation
Creating a model
(2D and 3D)
Setting the material
parameters
Definition of magnetic forces as source
Analysis of the results
Optimization of the
design
Documentation of
variants
Consulting
---
Temperature
Capturing the current situation
Creating a model
(2D and 3D)
Setting the material
parameters
Definition of eddy
current losses as source
Analysis of the results
Optimization of the
design
Variant documentation
Consulting p>
---
This is what others say about my work
"As a research partner we were able to develop a novel charger for capacitors with Reinhard Müller-Siebert as internal expert and project manager. Reinhard Müller-Siebert supported us technically with many simulations in the field of high-frequency currents. He was an excellent partner who efficiently advanced the project."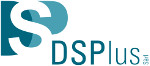 Develop your new technology with me