---
Benefit
Many of your customers have a way, but do not realize what they really need.
I recognize the benefits reliably and help you to create smart solutions.
---
Sustainability
Are today's solutions valid in the
future?
I create "design rules" to keep the future in your hands.
---
Abstraction
In the real world, you often do not see "the forest full of trees."
I'm taking the problem to an abstract level. With it you can quickly find the sore spot in the real world.
Situation analysis
Capture the current situation
Determination of the clientele
Preparing the customer survey
Conduct customer survey or
observation
Determining innovation
opportunities
Consulting
---
Idea generation
Capture the current situation
Determining a team
Conducting a creative workshop
Documentation of Ideas
Consulting
---
Idea evaluation
Capture the current situation
Compilation of the team
Creating assessment criteria
Prioritizing ideas
Documentation of the evaluation process
Making recommendations
Consulting
---
This is what others say about my work
"Mr. Müller-Siebert successfully supported us in a cost reduction project of a HV generator family.
His independent analysis led to additional savings potential, which was realized in the context of the project.
For us the "view from the outside" was very helpful to make sure that we do not forget any reduction potential."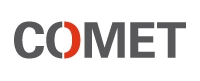 "From a customer need, we came up with the idea of an innovative flexible connection for busbars. However, we could not say if it meets the thermal and mechanical requirements. we have found Reinhard Müller-Siebert is the right partner to answer these questions. He has shown that the current flow does not reach the limit temperature and that the connection is mechanically stable even in the event of a short circuit. His statements were confirmed in the test."

Develop your new technology with me