The Bern Bach Choir has 130 active members and organizes two concerts a year for an audience of up to 1`000 people. It is organized as an association, economically independent and has one employee, the conductor.
I have honorary responsibility for the financial, administrative and HR areas. In this role, I digitized the entire business processes – accounting, billing and collections, communications, document storage, website integration and choir practice administration.
First, I elicited the requirements of the board members and prioritized them together with the board. This catalog of requirements was the basis for a detailed evaluation of available online platforms. After reviewing various platforms, I created a recommendation for the board.
I configured the chosen platform for the needs of the association, defined the roles of the different users, created training material, launched the association's website together with the media officer, imported necessary data, introduced users and successfully activated the platform.
The online platform has noticeably reduced many "frictional losses" that had resulted from separate individual lists. All data can be viewed easily and quickly by the respective users. With the new accounting system, it was possible to improve collections and thus reduce the level of accounts receivable.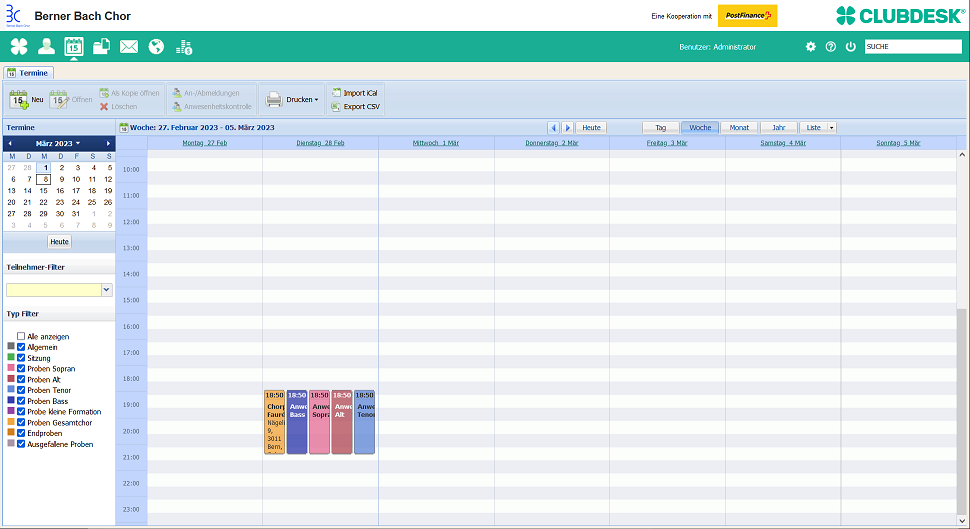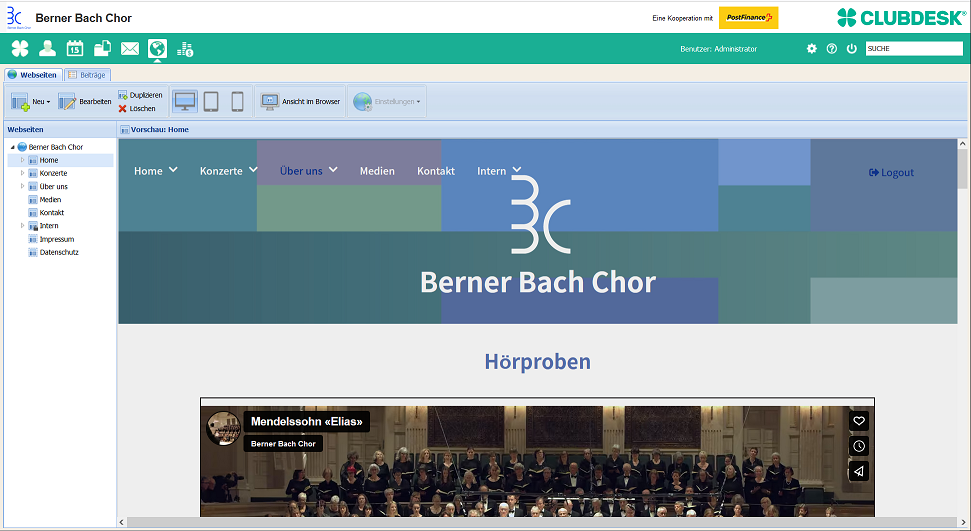 Targets and key figures


As of July 2017

Annual turnover 500'000 CHF

Cooperation with five people on the board

Culture
Testimonial
"One of the basic prerequisites for the success of the Berner Bach Chor is the solid and healthy economic basis of the association. Collaboration with world-renowned soloists and first-class orchestras places high demands on the financing of concerts.
As head of the "Finance" department, Mr. Müller-Siebert performs his duties as an advisor in all financial matters and as a co-deciding member of the Executive Board in a fully comprehensive, professionally competent and responsible manner. He also asks the important uncomfortable questions, introduces ideas and leads them to a common consensus."